Welcome to Nails 1010 Spa
We are a team of professionals at the all new location on Main Street in Stouffville, Nails 1010 & Spa promises to serve everyone of its customers in a unique way with unmatched professionalism!
Beauty, in the eyes of beholder, can never be compromised. Nails 1010 & Spa defines beauty as the summation of all parts working together in such a way that nothing needs to be added or taken away. Our customer's health is enhanced by pursuing such beauty which is now available through the services professionally offered by Nails 1010 & Spa.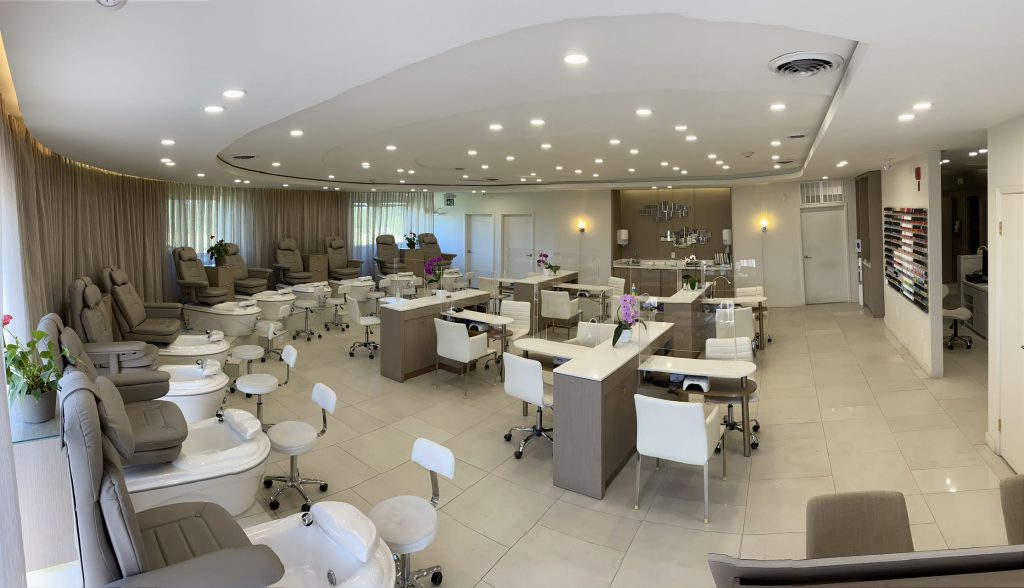 Nails 1010 & Spa Specializes in " Nail Art" with intricate, custom designs, which always begins with a good manicure and the use of properly sterilized tools. The salon places great emphasis on achieving healthy nails and maintaining each Mani/Pedi. Angela's artistic flare comes to life as she treats each nail as a canvas, creating unique and elaborate designs. Whether you're 8 or 80, Rock'n'Roller, Jazz, Country, or just a classic lady, whatever your beat, Nails 1010 & Spa promises to turn your nails into spectacular works of art. Complementary services include access to highly skilled Registered Massage Therapists and special products from the exclusive " G.M. Collin Cosmetic line." G.M. Collin products are derived from natural plants and marine extracts, and are not tested on animals. Established since the early 1990s' the company stands by the effectiveness of their product and its ability to achieve a radiant, healthier, younger looking skin for women of all ages!
Visit us in the ultimate oasis @ 5402 Main Street Unit 300, Stouffville, Ontario and book an appointment, or call us at 905-591-8868